Our Vitiligo recipe
How to successfully fight Vitiligo? Let us answer the most frequently asked question and mention all types of non-invasive treatments. But first, let's introduce to you shortly, how the Vitiligo originates.
There are two main theories of the cause of origin.
The most common is autoimmune destruction of melanocytes.
Another theory relies on self-destruction by its own enzymatic processes in the failure of cell cycle regulation under oxidative stress.
If you want to know more about what vitiligo is and how it occurs, read our blog: "What is vitiligo".
One of the most successful options in the fight against vitiligo is a combination of:
1) Phototherapy - light treatment (Spring, Autumn, Winter).
2) Prescription immunomodulators - apply every day in the morning and before going to bed
3) Vitistop gel - the most effective gel for depigmentation regulation and vitiligo management. Suitable in combination with UVB phototherapy or the sun rays
4) Vitistop tablets - they contain the patented herbal active ingredient EXTRAMEL® in combination with vitamins (C, D3, E, B1, B5, B9, B12) and minerals (selenium, copper, zinc). Vitamin C, vitamin E, copper, selenium and zinc help protect cells from oxidative stress.
5) Vitamins and minerals - mainly vitamin D3 due to lack of sun. We have described all the necessary vitamins that have an effect on vitiligo in our article: "The effect of vitamins on vitiligo".
6) Necessary nutrition - chlorella, collagen is also a good supplement in the treatment of vitiligo
7) Cosmetic camouflage - serves to cover vitiligo and thus also to increase self-confidence.
We have prepared an E-book, for you where we explain the exact procedure of how to use our Vitistop products in combination with phototherapy.
PHOTOTHERAPY - TREATMENT WITH LIGHT
It is definitely the most effective way to achieve repigmentation. It is a combination of ultraviolet UVB radiation with a length of 311 nanometers and Vitistop gel, which increases the effectiveness of the therapy.
You can opt for home phototherapy and buy a handheld UVB lamp Dermalight 80 from us or visit medical facilities and go for regular irradiation.
You can read more about phototherapy in our blog: "Phototherapy - light therapy".
VITILIGO AND STRESS
The basis is a good lifestyle and elimination of stress. Unless these two conditions are met, the treatment itself has absolutely no meaning.
We described the effect of stress on vitiligo in more detail in the article: "Vitiligo and stress".
VITILIGO DIET
A healthy lifestyle is the basis for our body, because it affects our musculoskeletal system, the health of our cardiovascular system, nervous system, and last but not least, it is reflected in the condition of our skin, hair and nails. Eating healthy, balanced and high-quality food is a matter of course for all people nowadays, not only for those who have any disease.
Where do we find important vitamins and minerals?
Vitamin B12 - beef and pork, liver, eggs, tuna, cheese, milk
Vitamin C - blackcurrants, rose hips, peppers, leafy vegetables, citrus fruits
Vitamin D - eggs, fish
Vitamin E - cereal sprouts, vegetable oils, nuts, leafy vegetables
Folic acid (B9) - green leaves such as lettuce, broccoli, Brussels sprouts, cereal grains
Selenium - tuna, nuts, sunflower seeds, shrimps, tomatoes, whole grain bread
Zinc - wheat germ, yeast, pork and beef, liver, pumpkin seeds
Vitamin A - carrots, winter pumpkin, tomatoes, green beans
Beta-carotene - carrots, orange pepper, curly tusk, peaches, apricots, sweet potatoes, broccoli, spinach
In our article "Vitamins and vitiligo" are all the necessary mentioned vitamins which are important in the treatment of vitiligo.
Don't forget to check out the reviews from our customers who have successfully repigmented some parts of their spots thanks to our products.

Your result
Share with us about your progress in repigmenting vitiligo.
I have had vitiligo since I was 14 years old. Gradually my spots got bigger and spread. Two years ago I started to actively engage in sports and changed my diet.

 

Hello everyone, I am reporting after a long time with my results. I had vitiligo ten months ago.

 

 

Hello,

I am sending my leg and elbow repigmentation, which started about 3 weeks after vacation.

 

Hi, I would like to say a few words about the Vitistop product. I started using protopik last year, but not very regularly. Anyway, the results are visible ...

 

Hi, vitiligo appeared to me about 5 years ago. After birth of my daughter and breastfeeding her, I noticed the first spots. I started using Vitix gel and 

 

I started treatment on February 1, 2021. I am being treated according to your instructions. Vitix gel 10 min before lighting...

 

Hi Peter, I discovered the first spots on my neck in about January 2021. At that time, I probably only heard about vitiligo from magazines...

 
Vitiligo treatment at glance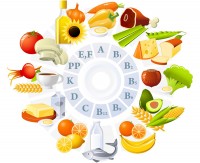 High-quality diet (especially healthier and richer in vitamins - heavy meals very rarely)
Good sleep (melatonin is produced in the body, especially at night. Melatonin eats free radicals and improves the overall effectiveness of each antioxidant.)
Omit alcohol and cigarettes (perhaps not even commenting)
Sport (watch out for sedentary lifestyle, organism and immunity weaken - in my career my athlete has been holding back Vitiligo for years!)
Movement in nature (I personally chose a bike and in winter skiing and hiking)
Sea (sun and saltwater are the best for the Vitiligo, however watch out for protection, sensitive areas need to be protected with SPF 50)
Vitistop products
Vitamins and minerals 
Light treatment
Cosmetic camouflage
Do not hesitate to contact me for advice on treatment, products or orders.
All of the above-mentioned products are available at the lowest prices in our online shop!