Why is the Dermalight 80 UVB lamp in the Vitiligo shop?
UVB therapy is so far the most effective method of restoring lost pigment, also used by dermatologists.
!! Owning a home UVB lamp is very important, since fresh new spots can be repigmented very quickly thanks to the high memory trace of melanocytes (pigment cells), and the ability to repigment new spots is a matter of a few rays. !!
Fully certified German quality product with UVB radiation at 311 nm. Focused on effective home-based treatment of vitiligo and psoriasis. The comb's teeth provide the ideal distance from the UV emitter to the skin. 
The complete package consists of:
Dermalight® 80 handheld device with power cord
Combination handpiece
Instructions for use with the patient book
UV protective glasses with rubber band
LCD Timer
The warranty period is 24 months.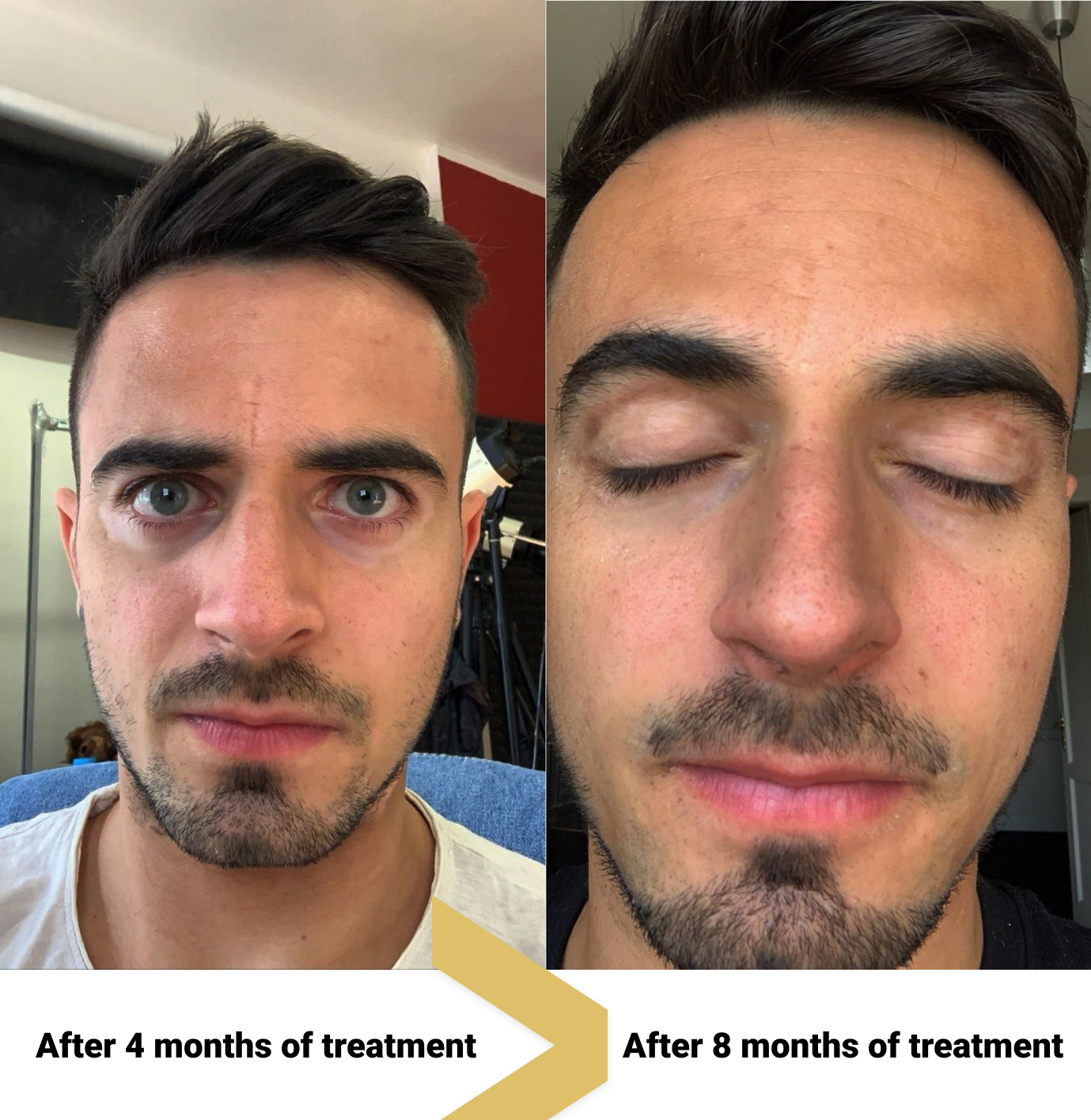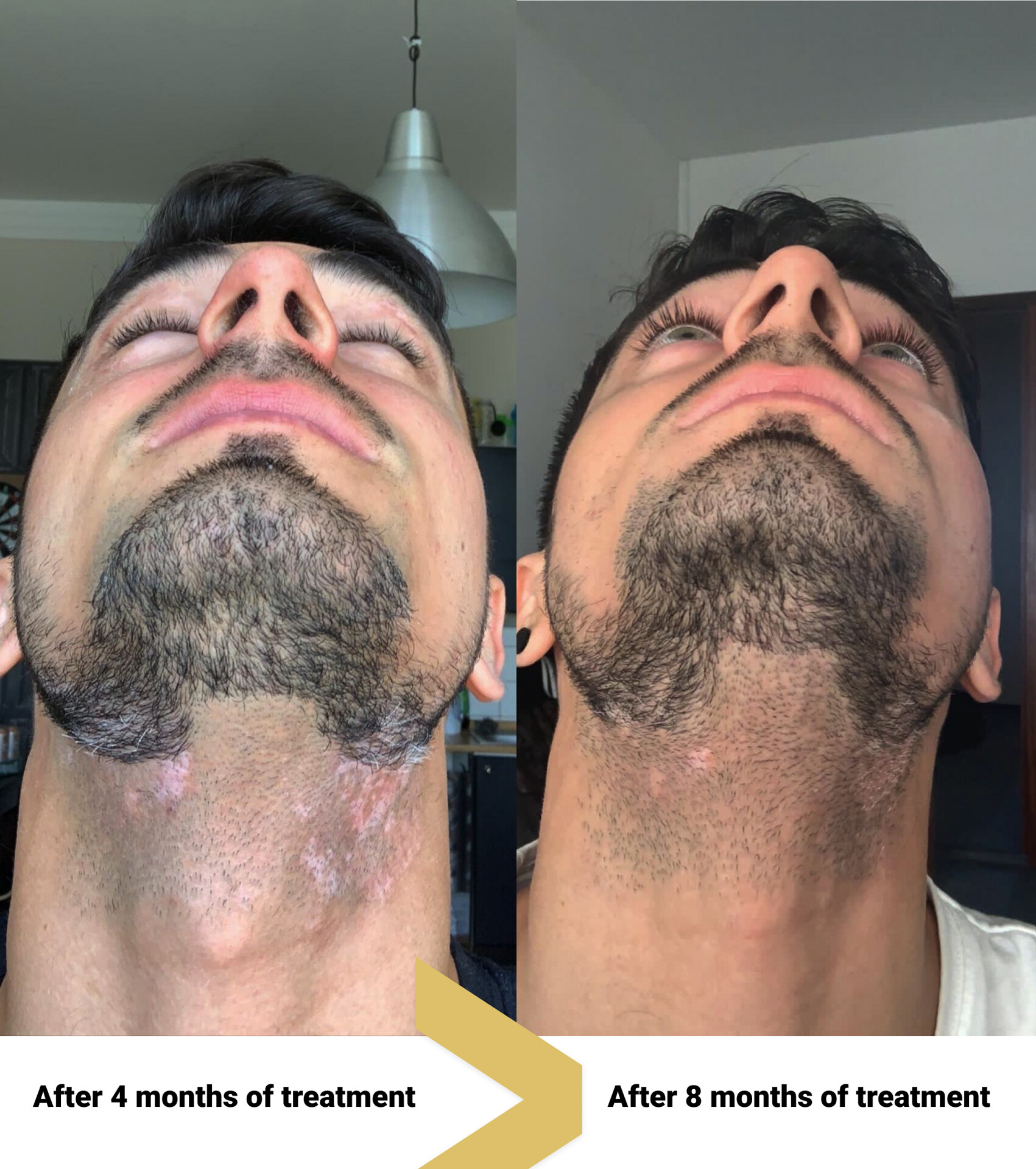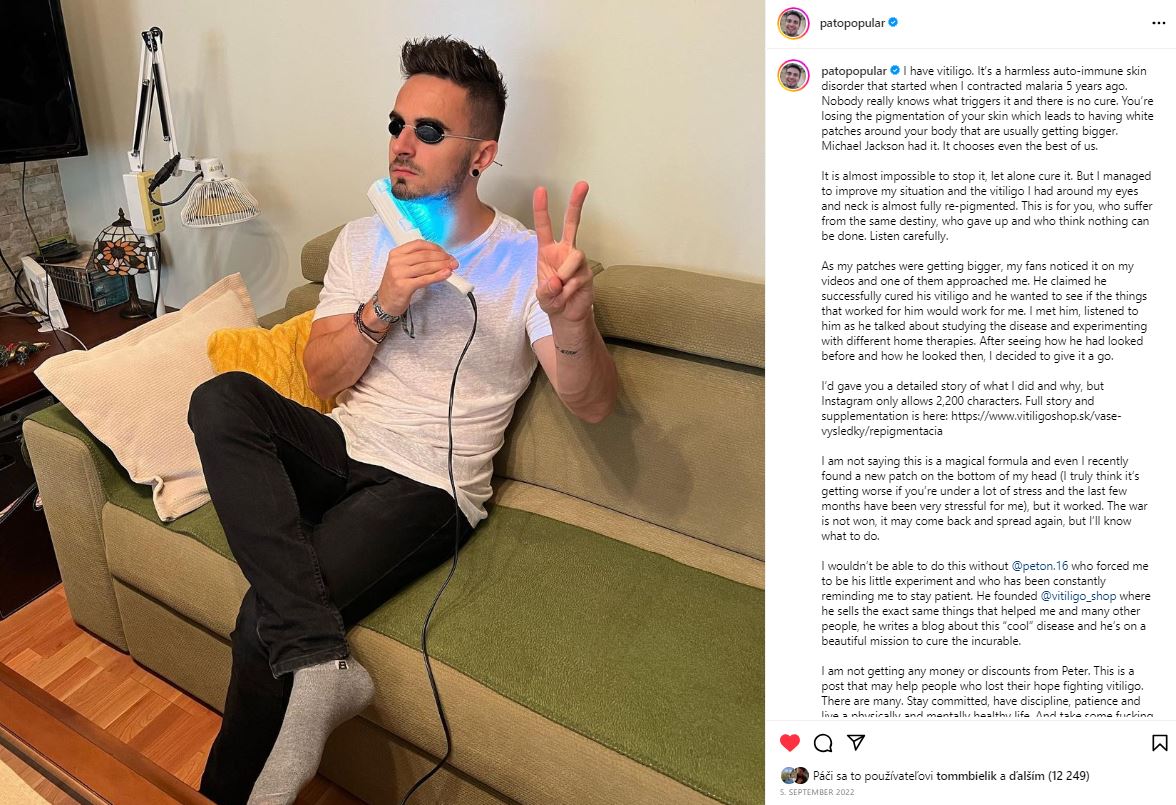 Technical specifications:
Dimensions: 300 (length) x 60 (width) x 45 (height) cm
Weight: 285 g
Effective irradiation area: 110 x 40 mm
Connection and power: 230 V, 50 Hz, 20 W
Manufacturer: Dr K. Hönle Medizintechnik GmbH, Germany
Certification: CE 0123
Vitistop gel
In cooperation with dermatologists and the Dutch branch of Vitiligoshop, we have created a new and improved product for you - Vitistop gel.
Because it easily outperforms the competition in terms of quality, composition and price, which is why this product is our number one choice!
Vitistop gel was developed in a specialized laboratory using the latest knowledge about vitiligo for people suffering from this disease. The combination of active ingredients: Superoxide dismutase (SOD), Psoralea seed oil (Babchi oil), copper, zinc and vitamin B5 and B12 contributes to skin pigmentation.
Product effects:
- improves the regulation of skin depigmentation in patients with vitiligo
- regenerates melanocytes
- helps restore natural production and the amount of melanin
- inhibits the development of vitiligo and prevents the development of a progressive phase
- increases efficiency and shortens long-term UVB therapy
Vitistop tablets
They contain all the key vitamins and minerals to such an extent that no other nutritional supplements need to be taken.
They contain the patented component EXTRAMEL®, it is a superoxide dismutase, which is also contained in the well-known Vitix gel or Vitiskin and which has the greatest credit for the creation of a new pigment.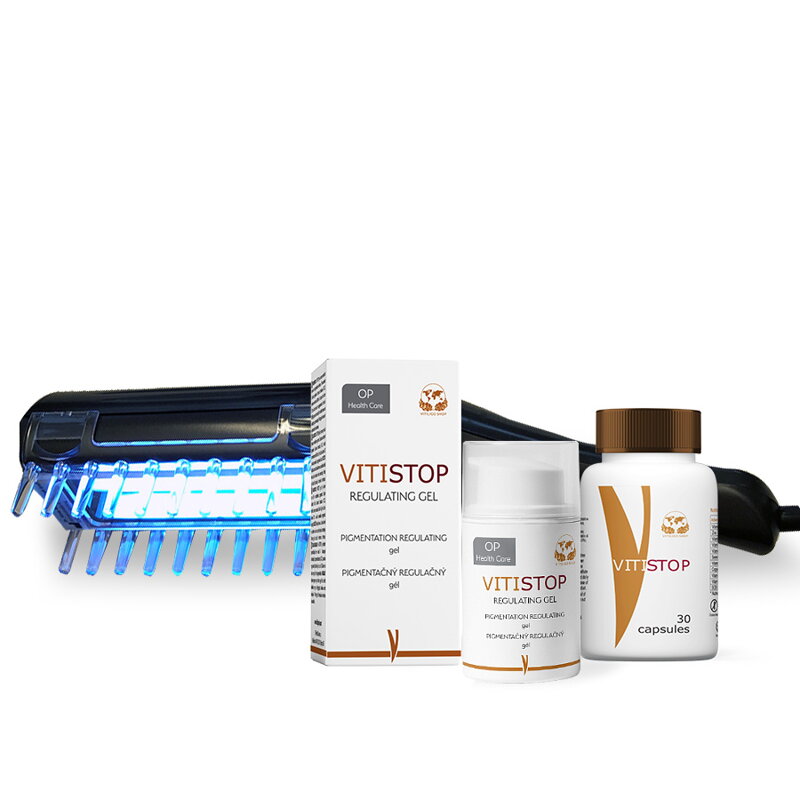 Dermalight® 80R UVB + Vitistop gel and tablets