Professional vitiligo cover used worldwide. Thousands of satisfied customers.
Zanderm precision concealer is available in several shades and therefore suitable for everyone.
Quick, easy and very accurate application of the corrector with a marker gives a completely new look in masking small vitiligo spots.
Zanderm concealer is trouble-free, saves time and is a great tool that you carry in your pocket.
Benefits:
Approved and tested by dermatologists
Hypoallergenic
Fast drying
Blur resistant
Long lasting
Portable, easy to apply
Suitable for everyone - Face & Body
100% Vegan
Made in the USA
The use:
Designed to cover small Vitiligo spots
Apply to depigmented areas
Do not exert excessive pressure on the skin
Completely close after application
Our tips:
! ! We recommend applying Zanderm cosmetics before going to bed and on clean skin, which will extend the duration and resistance of camouflage. ! !
The durability of camouflage depends on the darkness of the shade. The darker shade has longer lasts on the skin.
Zanderm precision concealer is suitable for masking smaller areas and it is easy to apply and portable.

Multiple layers darken the colour.
Available shades: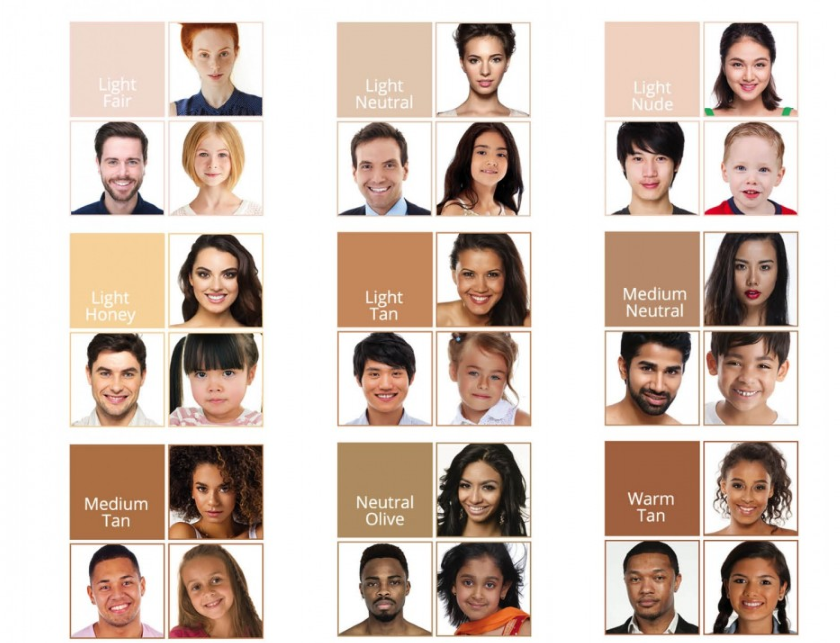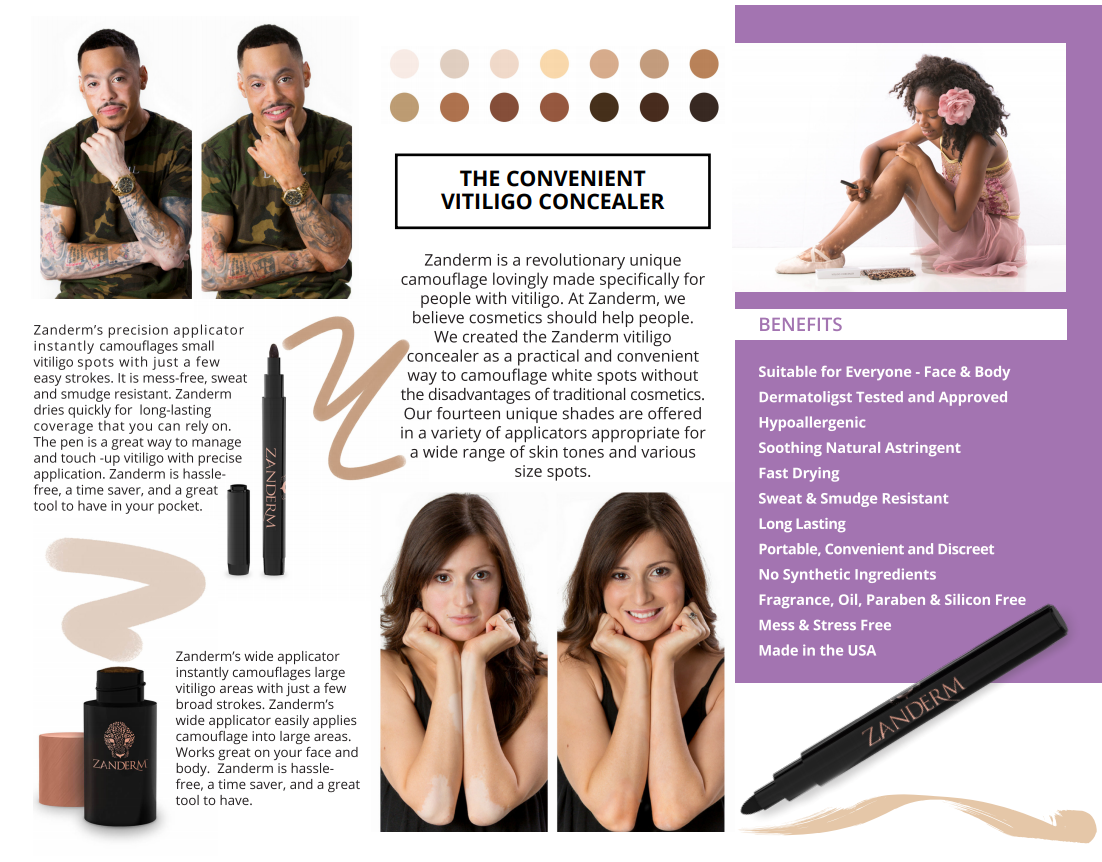 Videoguide:
Dharmarajen Palanee, 25.7.2022 21:31.59
vitiligo camouflage +230 567684282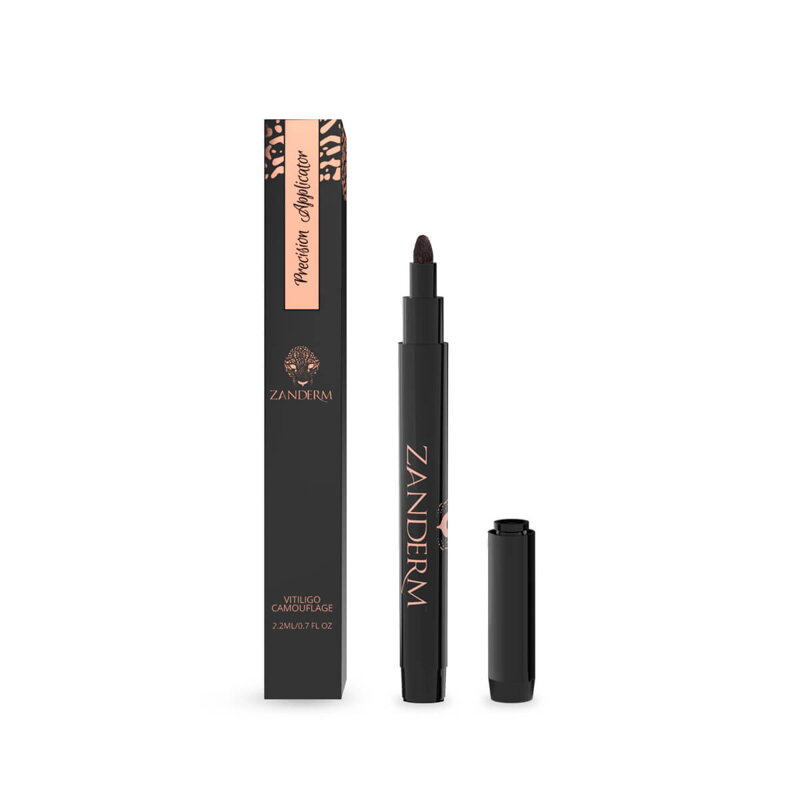 Zanderm precision concealer