Does herbal treatment work for vitiligo?
Some natural remedies look promising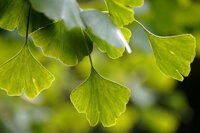 Nature lends us a helping hand in the treatment of many diseases. But do herbs and other natural remedies also treat vitiligo?
In the following lines, we will discuss the experiences of vitiligo patients themselves, the recommendations of traditional medicine, and also the results of clinical studies.
Natural remedies recommended by vitiligo patients
Similarly, just as there is no scientific evidence of the effect of diet on vitiligo, there are still few studies on natural vitiligo treatments. Despite the lack of scientific knowledge, vitiligo patients claim that they have managed to get their condition under control thanks to home treatments using natural remedies.
According to the patients, such home remedies mainly include:
● a mixture of lemon and basil extract,
● a mixture of turmeric and mustard oil,
● ginkgo biloba paste. [1]
What does traditional medicine recommend for the treatment of vitiligo?
Although herbs and natural treatments will not cure pigment loss, they can help to some extent in some cases. We already wrote in the article about phototherapy that the effects of certain herbs on vitiligo have been known for thousands of years. Indian doctors treated vitiligo patients by rubbing their skin with the plant ammi majus (parasca) containing psoralen and then exposing them to sunlight. A similar principle was also used by doctors in Egypt - however, they did not rub the patients with the plant, but gave them a broth prepared from this plant to drink before exposure to the sun. 
Read also: Effects of light on skin diseases: Where is phototherapy used?
Traditional medicine recommends several natural remedies to improve the appearance of the skin:
● nimbus oil - helps with loss of pigmentation and can help reduce the appearance of white spots on the skin,
● parasca - extracts from parasca fruits are recommended for internal and external use in pigmentation disorders.
● psoralea corylifolia (babchi) - seeds from this plant, which are suitable for external use, show a beneficial effect in the fight against vitiligo.
The greatest hope is associated with ginkgo biloba gingko 
Ginkgo biloba is one of the oldest known tree species. Ginko is known to improve memory and blood circulation and is also used as a support in the treatment of many diseases. These are, for example, glaucoma (green cloud), dementia, multiple sclerosis, tinnitus (ringing in the ears), peripheral arterial disease and also vitiligo.
Ginkgo extract has been repeatedly shown to have effective antioxidant and immunomodulatory properties. Studies have shown that ginkgo can stop skin depigmentation. Some patients have not benefited from ginkgo, but the results of the studies seem hopeful. [2, 3]
Our tip: You can also find ginkgo extract in our e-shop under the name Ginkgo 24/6
Caution is advised when using herbs
In conclusion, it is extremely important to emphasize that vitiligo treatment with herbs has its limitations. People with autoimmune diseases, which include patients with vitiligo, must be very careful when using herbs. Some herbs, such as echinacea, spirulina, goldenseal or astralagus, are among the plants with an immunostimulating effect. In human terms, they serve to improve immunity. However, if the immune system attacks your melanocytes, they can accelerate the autoimmune disease in predisposed individuals. Of course, immunostimulating herbal supplements can have the same effect.
Some studies have shown that the effects of autoimmune disorders can be exacerbated by echinacea in particular. Although studies dealing with this issue are still few and do not yield convincing results until the effects of echinacea are confirmed or disproved, its use is not recommended for people with autoimmune diseases. [2]
Sources:
[1] Healthline.com: How to Prevent Vitiligo
[2] Vitiligosupport.org: Herbs and Autoimmune Disease
[3] Vitiligoshop.net: Ginkgo