Martina H.
I started treatment on February 1, 2021. I am being treated according to your instructions.

Vitix gel 10 min before lighting. Apart from UVB lighting by Dermalight, protopic morning and evening. I take Vitix vitamins.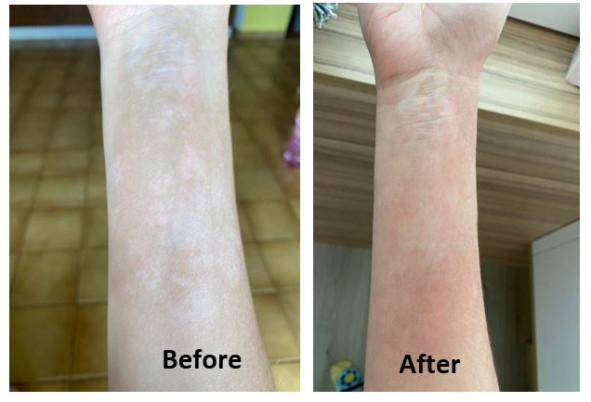 I had a break from summer to October, ie 3 months. I had a hectic period.
I just noticed that my elbow also started to repigment. I've been shining since October, it's a new spot I've found over the summer.
Thank you for your help!