Vitiligo makeup - product test
Hello,
How to reliably cover Vitiligo? What vitiligo makeup to choose? Will the shade fit? Will the makeup be waterproof? Suitable in combination with UVB therapy and Vitix gel? Let's take a closer look at and compare the best and most used Vitiligo camouflage products.
Zanderm - American product and totally NEW on the European market only available in our store

 3 huge advantages of Zanderm products:
 1) A large number of available shades - it fits virtually everyone's shade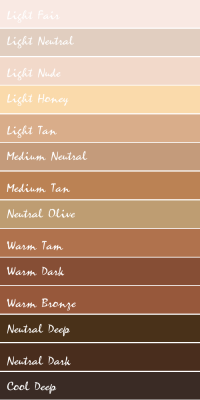 2) Easy and quick application - a portable marker that masks all spots in a few strokes. Wide applicator is ideal for large areas.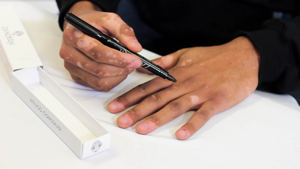 3) 100% natural product suitable in combination with Vitix gel and phototherapy.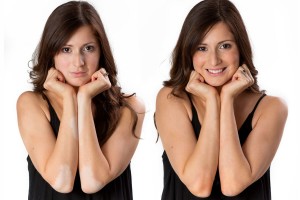 Viticolor - French vitiligo makeup and number one on the European market Viticolor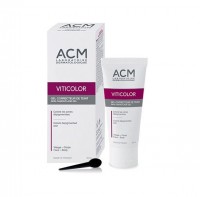 This topcoat has several advantages, the largest being a 100% natural composition, making it suitable in combination with Vitix gel and UVB light treatment.
The negatives that almost discouraged me from offering this product to VitiligoShop were two:
higher price compared to conventional self-tan foams
staining Viticolor during the winter months was too strong for light skin and made a visible contrast comparing to not tan skin
So, let's explain why Viticolor is number one in Europe.
Refuting the above-mentioned negatives:
1) High price: A high price to the eye, but in practical terms Viticolor will last for a few months, which cannot be said about tanning foams. How is it possible? Viticolor is so concentrated that it is enough to apply a minimum of gel to the bristle and absorb well in circular movements..
2) Coloring: Experiments helped here, I found that the gel should be applied really minimally and well rubbed and finally after about 2 minutes wipe the unabsorbed gel into a napkin, then you get the desired result. The advantage is the possibility of color control and thus the year-round usability of the product.
I also add my own images for comparison.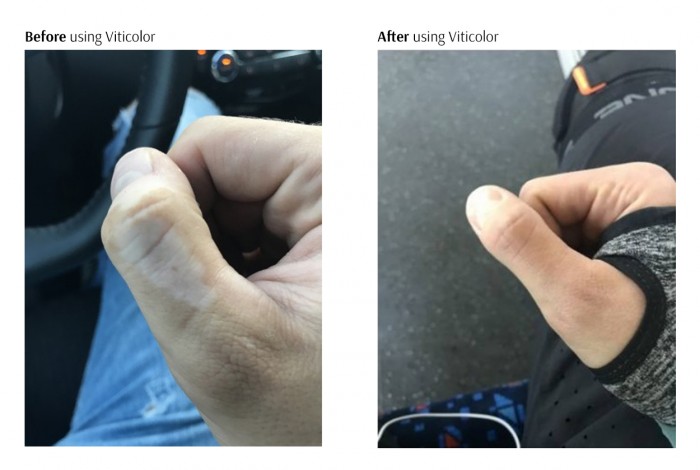 If you are unsure and want to experiment for free, you can request a free sample for any order. The number of samples is limited, it may happen that we do not have samples.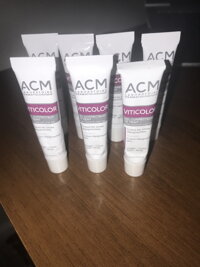 ST. Moriz foam - popular self-tanning foam


From the perspective of self-tanning foams, this product is definitely the number 1 choice.
The advantage of the product is certainly an excellent price / quality ratio, but the product is not natural and therefore must not be combined with Vitix gel or phototherapy.
POROVNANIE PRODUKTOV
| | | | |
| --- | --- | --- | --- |
|   | ZANDERM | VITICOLOR | ST.MORIZ |
| Camouflage quality | 30 | 8 | 8 |
| Absorption rate | 10 | 6 | 6 |
| Combination with Vitix gel/Light therapy | 10 | 10 | 0 |
| Durability | 7 | 10 | 4 |
| Waterproof resistance | 8 | 10 | 2 |
| Transfer to clothing | 10 | 5 | 2 |
| Price | 3 | 5 | 10 |
| Total score | 58 | 54 | 32 |
Conclusion
The American ZANDERM product became the close winner of the testing, mainly thanks to the sophisticated range of products, thanks to which everyone will find their own shade. Another significant plus of this product is the speed of application to the skin or portability.
I WANT TO BUY SOME OF THE PRODUCTS