What is Vitiligo and how does it occur?
Your result
Share with us about your progress in repigmenting vitiligo.
My vitiligo started about 10 years ago with a small spot on my arm. Over the years it progressed to the point where my hands were all white and much of my arms were also affected.

 

I have had vitiligo since I was 14 years old. Gradually my spots got bigger and spread. Two years ago I started to actively engage in sports and changed my diet.

 

Hello everyone, I am reporting after a long time with my results. I had vitiligo ten months ago.

 

 

Hello,

I am sending my leg and elbow repigmentation, which started about 3 weeks after vacation.

 

Hi, I would like to say a few words about the Vitistop product. I started using protopik last year, but not very regularly. Anyway, the results are visible ...

 

Hi, vitiligo appeared to me about 5 years ago. After birth of my daughter and breastfeeding her, I noticed the first spots. I started using Vitix gel and 

 

I started treatment on February 1, 2021. I am being treated according to your instructions. Vitix gel 10 min before lighting...

 

Hi Peter, I discovered the first spots on my neck in about January 2021. At that time, I probably only heard about vitiligo from magazines...

 
What is Vitiligo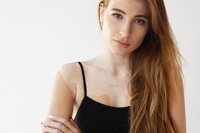 What is Vitiligo and how does it occur?
Vitiligo is an acquired skin depigmentation disorder. It occurs in 1-2% of the population. In 30 - 40% it has a familial incidence. It affects both genders and occurs usually between the age of 10 to 30.
Vtiligo arises as a result of the disappearance of pigmented skin cells - melanocytes, which produce a skin pigment - melanin, which is responsible for skin color, most often on an autoimmune base.
Autoimmune destruction of melanocytes when the immune system generates antibodies against its own pigment cells. White blood cells and antibodies attack melanocytes, destroying them and causing depigmentation. Vitiligo is often accompanied by other autoimmune diseases (eg thyroid diseases).
The exact cause of the disease is unknown, but there are 3 theories behind.
The most common is autoimmune destruction of melanocytes.
Another theory relies on self-destruction by its own enzymatic processes in the failure of cell cycle regulation under oxidative stress.
The latest theory is the neurohumoral hypothesis, which claims that melanocytes are destroyed by neuromediators - substances involved in signal transduction between nerve cells. Several factors and factors co-exist in the onset of this disease, so the cause of the process cannot be clearly explained.
The most common triggers for the disease may be heredity, stress, or trauma. Vitiligo is genetically determined. However, the influence of genes on its formation is weak and inconsistent. His inheritance is influenced by several factors, not just genes. This is multifactorial inheritance.
The term oxidative stress is understood as a disturbance of the balance between the formation of free radicals and their removal by means of natural scavengers - cellular antioxidants. Against oxidative stress, we also offer nutritional supplement Vitistop tablets.
Antioxidants can play an important role in neutralizing oxidative stress and diseases caused by free radicals - including Vitiligo.
Vitiligo symptoms
The first symptom of Vitiligo is a white spot on the skin, which gradually increases. Sometimes stains can be joined to form a large stain. Most often they appear on the hands, feet, genitals or even on the face. Vitiligo can start at any age and affects people of all skin types, but it can be more pronounced in people with darker skin.
How do we know if it is vitiligo?
White spots are usually easily visible and identifiable on the skin, but it may not always be vitiligo! To accurately determine the diagnosis, skin doctors use Wood's lamp to confirm or rule out vitiligo.
Wood's lamp emits ultraviolet light on the skin, helping to distinguish vitiligo from other skin diseases. This device is mainly a great help in patients with pale skin. Sometimes doctors can also take a sample from the skin, which they send for histological examination.
Types of vitiligo:
generalized – the most common type where spots appear in different parts of the body,
segmental – limited to one side of the body or one area, such as the hands or face,
mucosal - affects the mucous membranes of the mouth and/or genital organs,
focal - a rare type in which the macoules are on a small area and do not spread in a certain pattern within one to two years,
trichome - is a white or colourless centre, then an area of lighter pigmentation, and then an area of normal coloured skin.
universal - is another rare type of vitiligo in which more than 80% of the body's skin lacks pigment.
What problems can VITILIGO cause?
Although vitiligo is mainly a cosmetic problem, people with vitiligo can have various complications:
since they lack melanocytes, maculas are more sensitive to sunlight than the rest of the skin, so they get burned rather than tanned,
may have certain abnormalities in the retina and altered iris colour (in some cases there is inflammation of the retina or iris, but vision is usually not affected),
they are more likely to develop other autoimmune diseases such as hypothyroidism, diabetes, pernicious anemia, Addison's disease, etc. (the opposite is true – people with autoimmune diseases are more at risk of developing vitiligo),
they are also accompanied by a feeling of shame/concern due to the appearance of their skin, which may cause the person with vitiligo to acquire low self-esteem (anxiety or depression problems and subsequent isolation may subsequently develop).
Treatment of Vitiligo - repigmentation
Treatment of vitiligo is a very complex and long-term process. In the past, vitiligo was considered a disease that is not treatable, and patients had no choice but to put up with it. However, today brings many pokers and options to help people with vitiligo, and in certain patients it is well influenced, so it makes sense to try to solve it.
The goal of vitiligo treatment is to achieve repigmentation. Not only in terms of aesthetic, but also protective. The site affected by vitiligo is not naturally protected from the effects of sunlight. Currently, vitiligo cannot be satisfactorily treated. Treatment includes conservative and surgical methods. The choice depends on the location, extent and duration of the disease, the patient's age, skin phototype, and prior treatment.
Types of Vitiligo treatment
• Specialized vitiligo ointment prescription
- immunomodulators, dampen the sharp immune response in our body so that so much does not prevent the formation of a new pigment
- psoralenes, sensitizing the skin to sunlight, encourage cells to produce more pigment
- corticoids
• Phototherapy (light therapy) is one of the most successful and effective types of treatment.
It can be used in adults as well as in children if:
- local treatment did not work,
- vitiligo is widespread,
- vitiligo has a significant impact on the quality of your life.

Phototherapy uses ultraviolet light of a wavelength of 311 nm. and stops or slows down the progression of active vitiligo.
Evidence suggests that phototherapy, especially in combination with other treatments, has a positive effect on vitiligo.
The course of treatment as well as the treatment procedure are described in detail in our blog: "Phototherapy - light treatment".
Vitistop gel is used to control depigmentation and management of vitiligo (white spots on the skin). It regenerates melanocytes and helps restore the natural formation and amount of melanin skin pigment.
Vitistop are nutritional supplement against oxidative stress , tablets contain the patented herbal active ingredient EXTRAMEL® in combination with vitamins (C, E, B9, B12) and minerals (selenium, copper, zinc). Vitamin C, vitamin E, copper, selenium and zinc help to protect cells from the oxidative stress.
DISCOUNT TOP SEARCHED

(1400010)

German handheld UV lamp for home light treatment with UVB radiation with a wavelength of 311 nm.

TOP SEARCHED

(1100050)

Gel for depigmentation regulation and vitiligo management. Suitable in combination with UVB phototherapy or the sun.

TOP SEARCHED

(1100022)

Unique tablets with a high content of key vitamins and EXTRAMEL® (Superoxide dismutase).
• Surgery - these are different techniques of surgery:
- grafting of the skin - transplantation of autologous melanocytes or atologic skin grafts,
- blistering - the doctor will create blisters on your pigmented skin, usually by suction, and then transplant the upper part of the blisters onto the discolored skin,
- cell suspension transplant - the doctor removes the tissue on your pigmented skin, inserts the cells into the solution, and then transplants them to the prepared affected area.
Possible risks in surgery include infection, scarring, the appearance of cobblestone, uneven skin tone, spotted color and inability to discolor the area.
Vitiligo camouflage
If local treatment does not work for you and phototherapy does not work according to your ideas, resp. If you are afraid to start with such therapy or surgical treatment, we also have another way of temporarily covering your stains for you. There are many products on the market that will help you mask depigmented skin.
Makeup helps to combine white spots with the rest of the skin to match your natural skin color.
In our section "Cosmetic camouflage" we have a large selection of such products.
SPECIAL OFFER

First time customers: Precision Applicators for just 8€ each.

TOP SEARCHED

Handy precision concealer by luxury cosmetics Zanderm immediately masks small spots of Vitiligo with a few quick moves.

TOP SEARCHED

Handy wide concealer by luxury cosmetics Zanderm immediately masks large spots of Vitiligo with a few quick moves.
Complete depigmentation
If you suffer from extensive vitiligo deposits on the body and no other treatment works, it is possible to remove the pigment from the rest of the skin, which will be uniform - white. Usually people are inclined to this alternative if vitiligo has affected more than 50% of the skin. The result of depigmentation is permanent, irreversible and it is essential to take into account that you will always be very sensitive to sunlight.
Tattoos
One way to permanently cover your faded stains is with a tattoo. When tattooing, the pigment gets into the skin. This method is most often used in the lip area. One of the problems is that the tattoo will fade over time and if you get a tan, the tattooed area will be paler. Another problem may be not exactly matching the color to your natural skin color.
What examinations do vitiligo require?
For people with Vitiligo, it is recommended to examine:
Thyreotropin (thyroid examination )
Antinuclear antibodies
A blood count with a differential budget will help eliminate anemia
Glycemia or glycated hemoglobin reveals diabetes mellitus
Vitiligo may be associated with other autoimmune diseases and it is therefore recommended to perform the above examinations. Treatment of vitiligo is not successful unless its cause, which can be discovered by one of the above mentioned examinations, is not successful .
Vitiligo is occasionally associated with other autoimmune disorders that may not be severe. Such diseases may include: thyroid disorders where coincidence with vitiligo is up to 30% (both increased and decreased thyroid function, eg Graves-Basedow's disease, Hashimoto's thyroiditis), Diabetes mellitus, Malign anemia (anemia), Rheumatoid arthritis, Crohn's disease (nonspecific intestinal inflammation), Addison's disease, Systemic psoriasis lupus erythematosus, Myasthenia and others
The effect of vitamins and other supplements on vitiligo
Vitamins and minerals, nutritional supplements as well as a healthy diet are an integral part of the fight against vitiligo! These supplements are like building blocks of your health. If you do not have the right foundations, your house will not stand, so in order for your body to be in order and you can enjoy a long and happy life in it, you should not forget about proper nutrition.
Vitamins and minerals - play a key role in promoting healthy skin and fighting against oxidative stress. 
Detailed information on the effects of individual vitamins and minerals can be found in the "Vitamins and minerals" section.
Nutritional supplements - among the most important supplements that we recommend in the treatment of vitiligo are chlorella, marine collagen, probiotics and a nutritional supplement for complex detoxification of the body.
You can see more about the effects of these supplements in the "nutrition needed" section.
A healthy diet - a healthy lifestyle is the basis for our body, because it affects our musculoskeletal system, the health of our cardiovascular system, the nervous system and, last but not least, it reflects on the condition of our skin, hair and nails. Eating healthy, balanced and quality food is already a matter of course for all people today, not only for those who have any disease.
A few TIPS to conclude:
1. Pay attention to the mental component, mental health.
2. Try to resist stress.
3. Regular daily routine (sleep).
4. Healthy diet and food quality.
5. Engage in active movement - play sports regularly.
Pigmentation resumes spontaneously in about ten percent of cases. Some people actually develop vitiligo when they are under big stress. When the pace slows down, they switch to a healthier diet and regularly go on vacation to the sea or play sports, so the spots gradually disappear.
If you don't want to wait for this "miracle", you can find more detailed information on how to fight vitiligo on our blog HERE.
If you have any questions or information about the treatment process, do not hesitate to contact us.
We will be happy to help you, as we have helped many of you with vitiligo repigmentation, see referencies from our customers.
Interesting facts about Vitiligo
Inheritance Vitiligo
Vitiligo is genetically conditioned. However, the influence of genes on its formation is weak and inconsistent. Its inheritance is influenced by several factors, not just genes. There is talk of a multifactorial inheritance. According to the latest research, 2 genes are involved in the creation of the vitiligo. This is enough, since many other diseases require only one. It is therefore a combination whose inheritance is difficult. The chance of direct inheritance of the Vitiligo by the parent is 7.1%.
How do pigment spots occur?
HOW T-LYMPHOCYTS DISPOSE OUR PIGMENT?
These cells are part of our immune system, responsible for destroying viruses or tumors in the body. But in humans with vitiligo they also accidentally destroy pigment cells.
Principle: When lymphocytes attack a virus or tumor, they produce an immune-stimulating interferon-gamma molecule as an alarm signal. In a skin cell reaction called keratinocytes, they amplify this signal (calling for further help). They create a biochemical cascade that attracts other confused T-lymphocytes to the skin, where they encircle pigment cells - melanocytes . This is repeated all the time. The army of T-lymphocytes is increasingly producing interferon-gamma. The result is a vicious circle of destruction of the pigment cells. depigmentation.
Science already blocks the production of interferons, but it has serious side effects, because production alone is needed for our immunity. For this reason, we are looking for ways to break this vicious circle differently.
One way is new medicines, so-called. HOW inhibitors that can damp this "call for help". The problem then remains memory vitiliga, ie. resuming attacks as soon as drugs are discontinued. This is due to memory T lymphocytes that remain at the site of the former spot (they remember the "disease" they attacked and attack the same places again.) This is what current research seeks to address.
Poll
How about you and your family members?