Vitiligo in children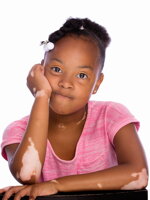 We believe you will agree with us that every parent would do their best for their child. If doctors confirm to a child the diagnosis of an "incurable" disease, it is the parents who "have to deal" with this information. They try to look for all ways to help the child and cure him as soon as possible.
This is no different with the established diagnosis of Vitiligo. Vitiligo is first a "shock" for any parent, then a concern about how his child will deal with this disease in life.
Surely you are wondering whether it is even possible to cure a child of this disease? How does the treatment work and what are the chances of repigmentation?
We bring you an article in which we have summarized the most important information about the treatment of Vitiligo in children.
Just as a reminder of what vitiligo is, you can read in our blog.
In short, Vitiligo is an autoimmune disease obtained by depigmentation of the skin. It occurs in 1-2% of the population. In 30-40% it has a familial occurrence. It affects both sexes equally. Most often it appears between the ages of 10 and 30.
Vitiligo arises as a result of the extinction of pigment skin cells - melanocytes that produce the skin pigment - melanin, which is responsible for the color of the skin, most often on an autoimmune base.
What is known is that Vitiligo is not a communicable disease and the child cannot just "catch" it from someone else.
The growth of vitiligo cannot be predicted. Sometimes the spots can spread quickly, other times the stable vitiligo remains the same for a long time and also subsequently pigments.
It is also very likely that the risk of developing vitiligo increases in children who have experienced thyroid disease (either directly in the child or in the family), diabetes, or e.g. alopecia.
Read more about the influence of other autoimmune diseases that are closely related to the emergence of Vitiligo in the mentioned article: "What is vitiligo".
Signs and symptoms of vitiligo in children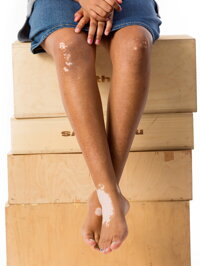 The main feature of vitiligo is the loss of natural color on the skin and can occur anywhere on the body.
Common places on the body of this pigment loss are:
• especially face, arms, legs and arms
•Hair
•Eyes
•Genitals
Diagnostics vitiligo
Vitiligo is diagnosed by a skin doctor, looking at white spots on the skin. In children who have very delicate and pale skin, the so-called "soft skin" can be used. Wood lamp, which by ultraviolet radiation, in a dark room reveals the affected areas on the skin that would not be visible to the naked eye.
The doctor also discusses the child's personal and family history, focused on the occurrence of autoimmune diseases, damaged skin – sunburn and the emotional situation of the child.
He will also recommend examinations to detect possible problems with the thyroid gland and diabetes. Very rarely, the doctor may order a biopsy, to detect pigment cells in the skin. If none of them appear, this confirms the diagnosis of vitiligo.
Sometimes an examination is recommended to exclude the so-called focal infection (mostly dental and otorhinolaryngological examination).
Treatment of vitiligo
Although vitiligo is not yet completely curable, we have prepared a procedure for you to reduce the appearance of new spots or repigment current spots. Every skin is different, which means repigmentation occurs faster in someone and slower in someone. Treatment depends on the size of the spots and the location, min. 4 to 14 months. Of course, there are also cases when it is not possible to repigment all the spots on the body. But REMEMBER that fresh vitiligo is most easily repigmented due to the memory trail of melanocytes, so do not postpone the treatment of vitiligo until later and as soon as you notice a white spot in a child, it should be professionally examined by your skin doctor to confirm that it is vitiligo.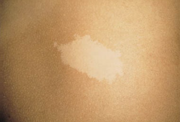 Sometimes it happens that a parent can also confuse Vitiligo with other skin diseases that are very similar.  
We wrote more about similar pigment spots that may appear as Vitiligo in our article "NOT every white spot is vitiligo."
So, our recommendation on how to treat vitiligo in children is as follows:
One of the most successful options in the fight against vitiligo is a combination of: 
1) Phototherapy - treatment with sun (Spring, Autumn Winter).
It is definitely the most effective way to achieve repigmentation. It is a combination of ultraviolet UVB radiation with a length of 311 nanometers and Vitistop gel, which increases the effectiveness of therapy.
You can decide for home phototherapy and buy a Dermalight 80 handheld UVB lamp from us or visit medical facilities and go for regular radiation treatments.
You can read more about phototherapy in our blog: "Phototherapy - light therapy".
2) Immunomodulators on prescription - apply every day in the morning and before bedtime
3) Vitistop gel - the most effective gel for depigmentation regulation and vitiligo management. Suitable in combination with UVB phototherapy or sun. We described the procedure to use this gel more accurately in our Ebook.
4)
Children from 3 to 11 years: Vitix tablets - contain the patented herbal active ingredient EXTRAMEL® in combination with vitamins (C, E, B9, B12) and minerals (selenium, copper, zinc). Vitamin C, vitamin E, copper, selenium and zinc help protect cells from oxidative stress.
For children from 12 years of age, we recommend Vitistop tablets, which are more effective and contain more vitamins than Vitix tablets. They contain the patented herbal active ingredient EXTRAMEL® in combination with vitamins (C, D3, E, B1, B5, B9, B12) and minerals (selenium, copper, zinc). Vitamin C, vitamin E, copper, selenium and zinc help protect cells from oxidative stress
5) Vitamins and minerals - mainly vitamin D3 due to the lack of sun. We described all the necessary vitamins that affect vitiligo in our article: "The effect of vitamins on vitiligo".
6) Cosmetic camouflage - serves to cover the vitiligo. Although in children we rather recommend not to emphasize vitiligo at the beginning and not to overlap it from a psychological point of view. The child needs to know and feel that your love is "unconditional". That you also like him "with spots." Of course, if the child decides that he still wants to use a cosmetic overlay, e.g. on the face, then there are preparations that you can help yourself with.
7) Natural cosmetics – although the effect of 100% natural cosmetics on vitiligo is not confirmed, we definitely recommend using as little chemistry as possible on the skin. Nowadays, it is probably already natural that we try to put the "purest" organic products in our body, otherwise it is not even with the skin.
If you decide to start any treatment from the above points, you should first consult your skin doctor.
Prevention
It is also important to protect the skin from the sun, especially those areas that have lost pigmentation. Dermatologists recommend that everyone with vitiligo use sun protection (SPF50), as the skin is much more sensitive in places where there are white spots and sunburn may occur.
Emotional processing of the vitiligo problem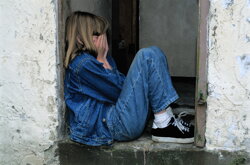 Living with vitiligo can be challenging, and although we know that vitiligo is not fundamentally dangerous for physical health, it is always a "challenge" for a child. Any change that makes a child look different from their peers can be emotionally challenging. Especially in the period of puberty, when everyone is trying to "fit in".
Some children are naturally more resilient and deal with this "cosmetic" problem quite well, but others need more help.
Unfortunately, stress is the enemy of vitiligo and in most cases, precisely because of stress, the first spots began to appear as well as "help" the spread of additional spots. You can read more about this issue in our blog: "Vitiligo and stress".
And finally, TIPS on how to prepare children for life with vitiligo:
1. First of all, it is definitely important to support the psyche and self-esteem - to prepare them for biting questions, or to seek out a children's counseling center.
2. Encourage your child to participate in activities with other children, even if they would like to avoid them – swimming, trips, sports, and so on. Don't force them, just encourage them to try it out.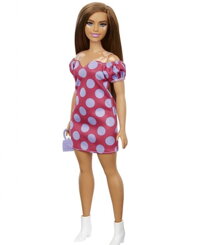 3. Point out the uniqueness e.g. many popular people have vitiligo – actors, singers, models and are not afraid to show their spots in front of the world. Even now, people with otherness are searched for by advertising agencies and occupied in advertisements.
For example, did you know that there are children's books in which the main characters are children with vitiligo? There are also popular dolls with Vitiligo – Barbie, LOL, Rainbow high, etc.
4. Show the child about all the things in which he is good at, in which he thrives and which have nothing to do with the color of the skin.
5. Help the child not to feel uncomfortable in clarifying what vitiligo is in front of other children. When children find out why the other child has spots, they stop asking questions and "looking weirdly".
Although it now seems to you that you cannot reconcile with Vitiligo in your child, believe me, this disease also has a cause. After revealing the cause, you will understand why your child acquired this unique disease. Many times it is the child who deals with this "cosmetic change" and adapts faster than us parents. Therefore, it is up to us parents how we accept this disease, which will be a part of your child's life.
The progress of medicine is constantly advancing, so please do not give up on treatment. The results of our smallest patients are proof that miracles do happen and improvements come every day.
If you have any questions, please do not hesitate to contact us. We will be happy to help you in the treatment of Vitiliga.
We also recommend reading other articles on our site that are closely related to the treatment of Vitiliga.
RESULTS OF OUR SMALLEST CUSTOMERS: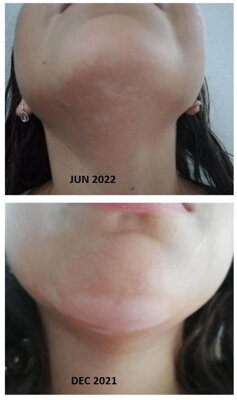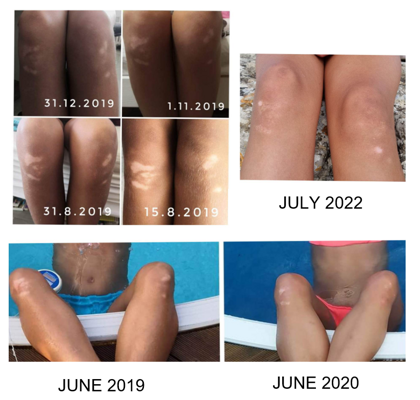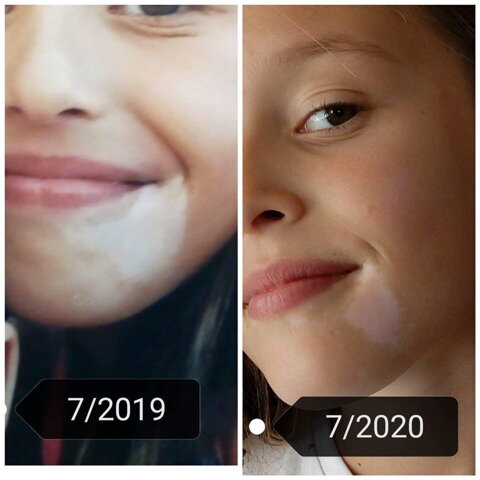 Your Vitiligoshop