Vitiligo treatment
Many times patients go to their doctor and are told, "There is no cure for vitiligo." That is true, but it does not mean that there are no good treatments!
Vitiligo treatment is aimed at stopping the progression of the disease and inducing repigmentation, thus achieving an acceptable cosmetic result. Many medical and surgical treatments are available today.
You will read one of the examples that will guarantee the successful treatment of vitiligo with a combination of our products in the following article.
So don't despair! Everything is possible in life and even fighting vitiligo is no exception. Although it sometimes takes longer, with the right treatment, success will come over time.
If you need help choosing products or any advice on repigmentation, write to us.
Good luck! :)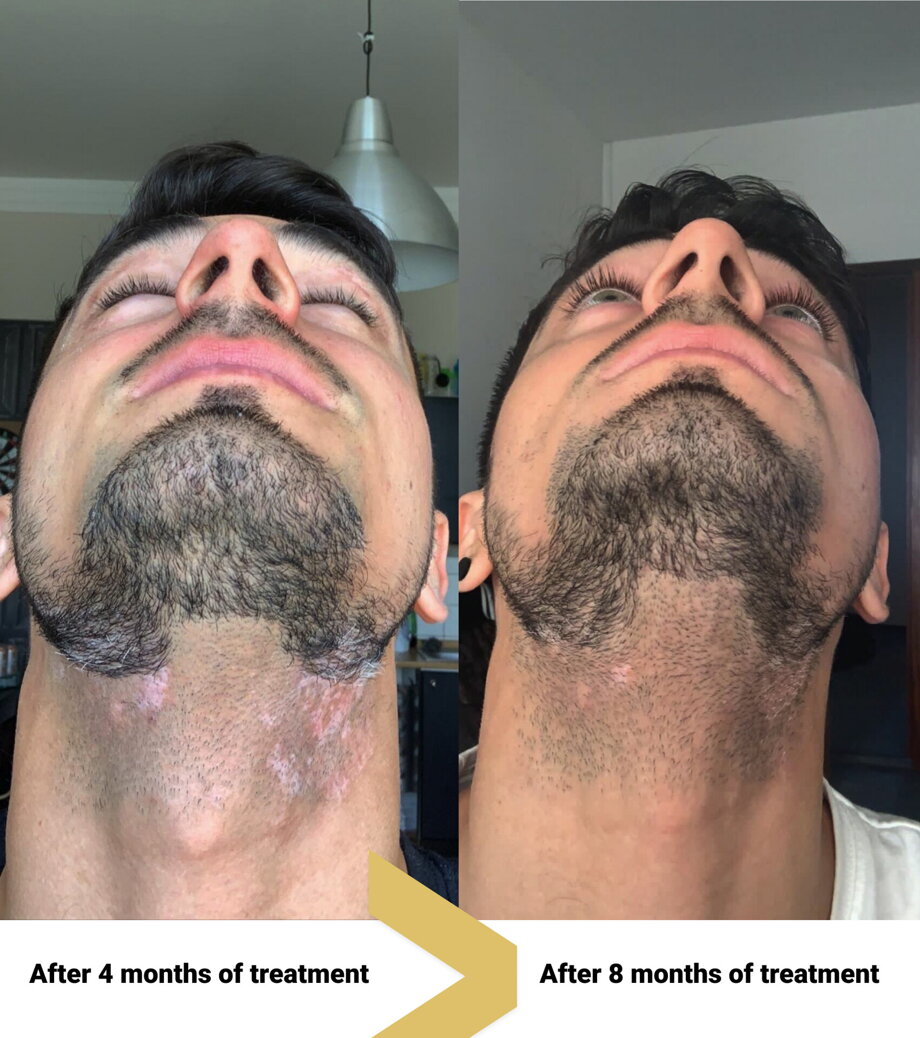 The most popular products created to treat your vitiligo directly.