Vitiligo treatment
Many times patients go to their doctor and are told, "There is no cure for vitiligo." That is true, but it does not mean that there are no good treatments!
Vitiligo treatment is aimed at stopping the progression of the disease and inducing repigmentation, thus achieving an acceptable cosmetic result. There are many medical treatments available today.
On our website, we bring you a lot of interesting information on how to start treatment, start repigmentation and, in the best case, achieve complete repigmentation.
One of the examples of successful treatment is the story of our customer (popular entertainer PPPeter), who managed to repigment Vitiligo with a combination of our products. You can read his story in the following article.
You can find many success stories from real customers on our website. We are very pleased that thanks to our help, many of them managed to start repigmentation, or completely repigment some spots. Check out the reviews HERE.
Before starting treatment, we recommend reading some useful articles. In cooperation with dermatologists and knowledge from our customers, we constantly update and supplement our articles. You can find it in the section: Vitiligo - BLOG
1. What is vitiligo (loss of pigment)
2. Our vitiligo recipe
3. Vitiligo in children
4. Phototherapy - treatment with light
5. Vitiligo and stress
6. Vitamins for vitiligo
And who are we? You can read about who we work with and about our achievements in the category: "About us".
If you need help choosing products or any advice on repigmentation, write to us.
Good luck! :)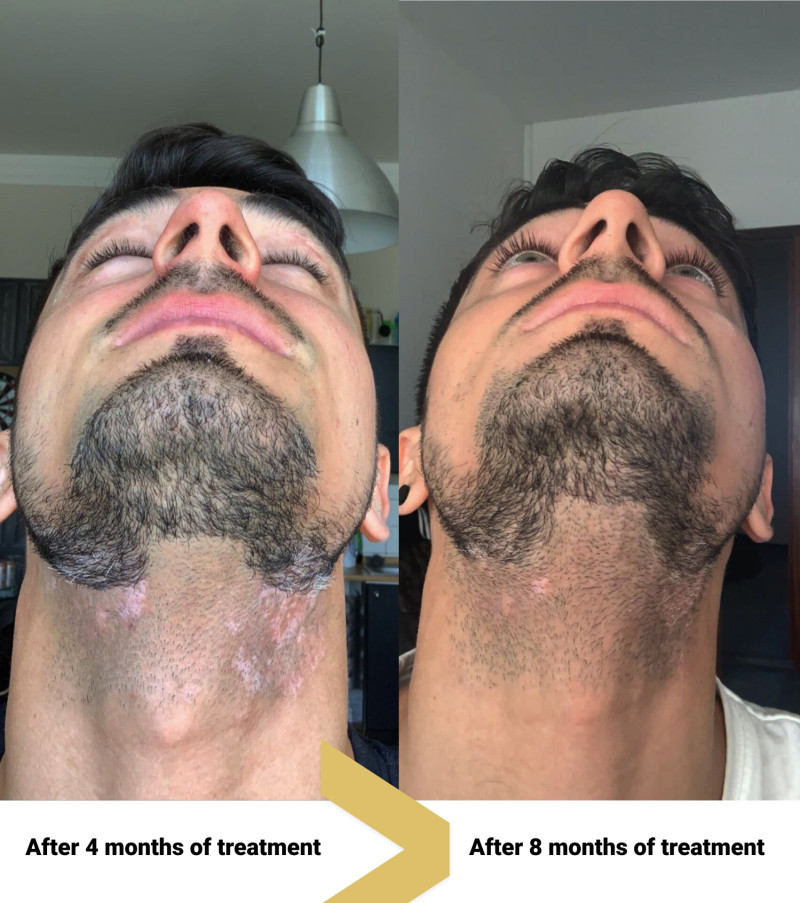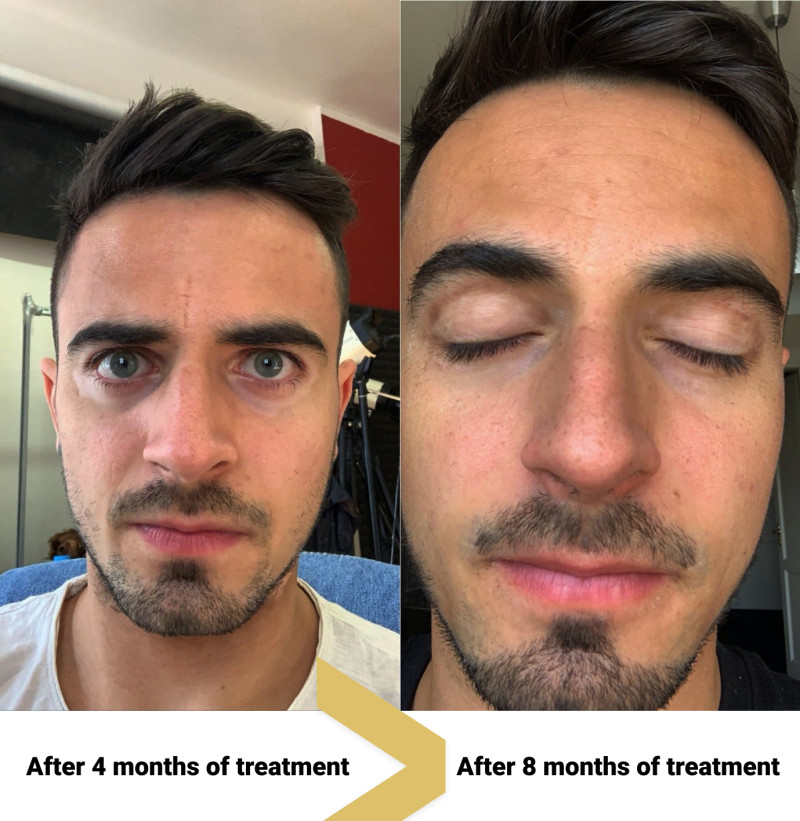 Peter also left us references on his IG account: patopopular. Thanks.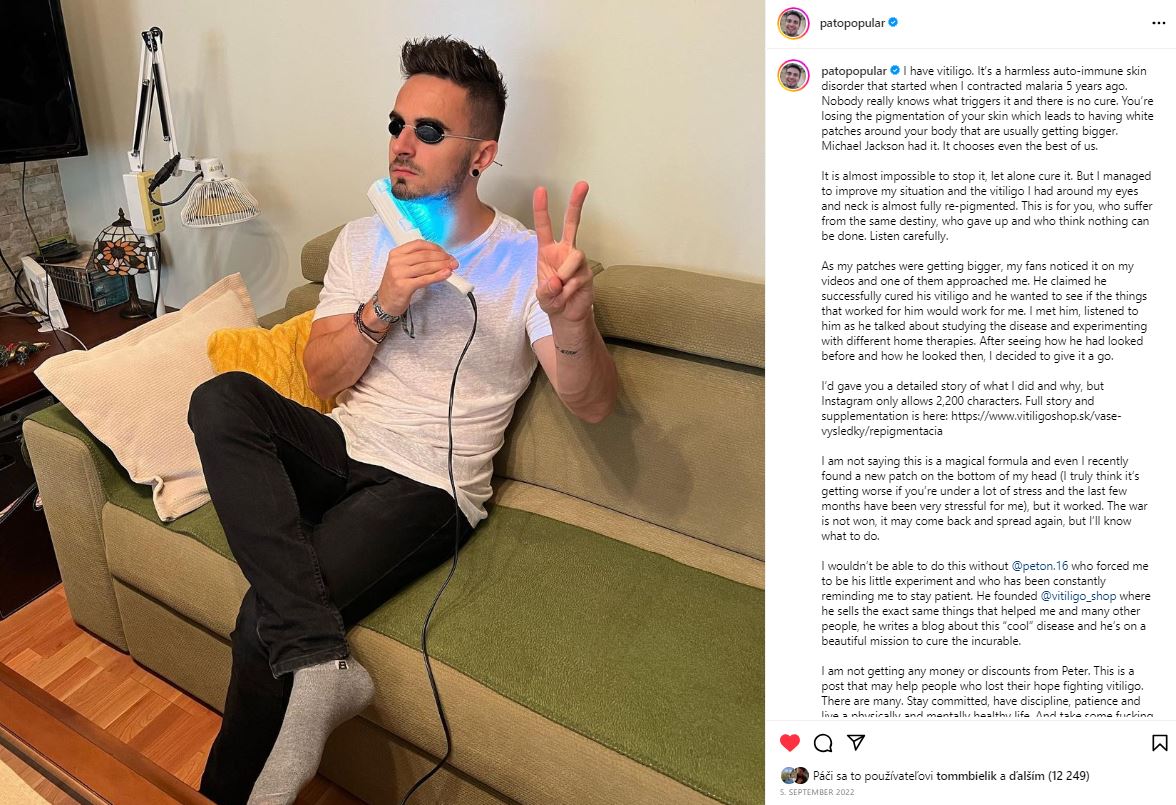 OR

Your result
Share with us about your progress in repigmenting vitiligo.
I have had vitiligo since I was 14 years old. Gradually my spots got bigger and spread. Two years ago I started to actively engage in sports and changed my diet.

 

Hello everyone, I am reporting after a long time with my results. I had vitiligo ten months ago.

 

 

Hello,

I am sending my leg and elbow repigmentation, which started about 3 weeks after vacation.

 

Hi, I would like to say a few words about the Vitistop product. I started using protopik last year, but not very regularly. Anyway, the results are visible ...

 

Hi, vitiligo appeared to me about 5 years ago. After birth of my daughter and breastfeeding her, I noticed the first spots. I started using Vitix gel and 

 

I started treatment on February 1, 2021. I am being treated according to your instructions. Vitix gel 10 min before lighting...

 

Hi Peter, I discovered the first spots on my neck in about January 2021. At that time, I probably only heard about vitiligo from magazines...