Andrew S.
Hello, I am sending my leg and elbow repigmentation, which started about 3 weeks after vacation.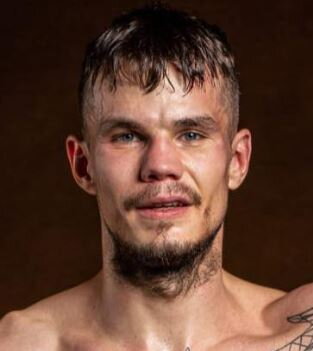 On vacation, I applied Vitistop gel to my white spots and at first I got burned, but it probably should have been, since the result is visible.
Lately I've definitely been eating less meat than I used to, but otherwise I haven't changed anything in my diet. I eat almost everything and started drinking Aloe Vera and juices. I've had Vitiligo since I was 19 and I'm 30 now. It never pigmented as much as it does now, it just spread slowly. I will definitely continue with treatment. Thank you for help.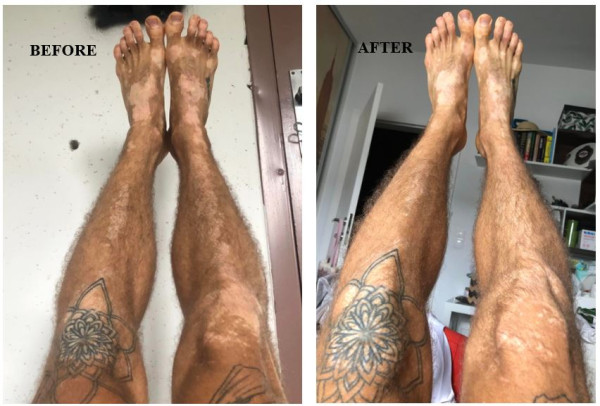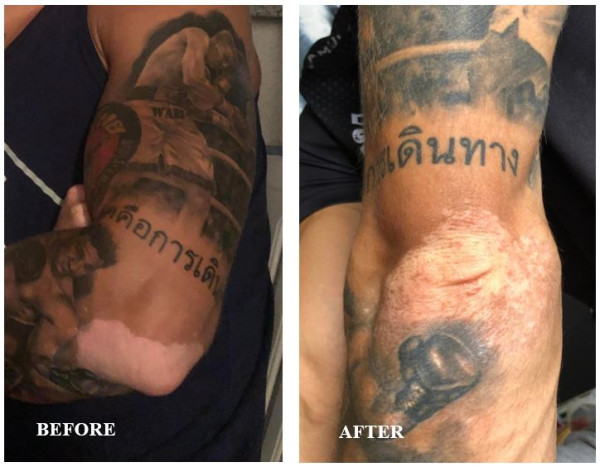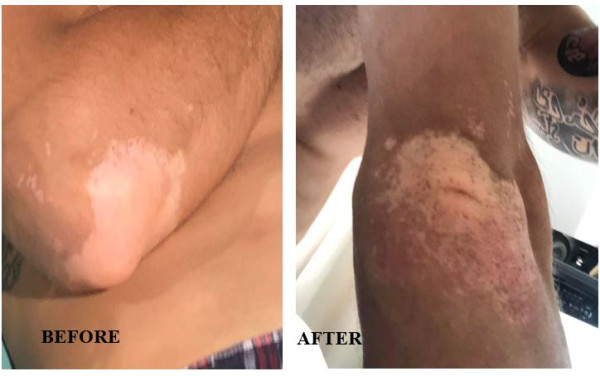 I WANT TO ORDER THIS PRODUCT: