Why is the Dermalight 80 UVB lamp in the Vitiligo shop?
UVB therapy is so far the most effective method of restoring lost pigment, also used by dermatologists.
!! Owning a home UVB lamp is very important, since fresh new spots can be repigmented very quickly thanks to the high memory trace of melanocytes (pigment cells), and the ability to repigment new spots is a matter of a few rays. !!
Fully certified German quality product with UVB radiation at 311 nm. Focused on effective home-based treatment of vitiligo and psoriasis. The comb's teeth provide the ideal distance from the UV emitter to the skin. 
The complete package consists of:
Dermalight® 80 handheld device with power cord
Combination handpiece
Instructions for use with the patient book
UV protective glasses with rubber band
LCD Timer
The warranty period is 24 months.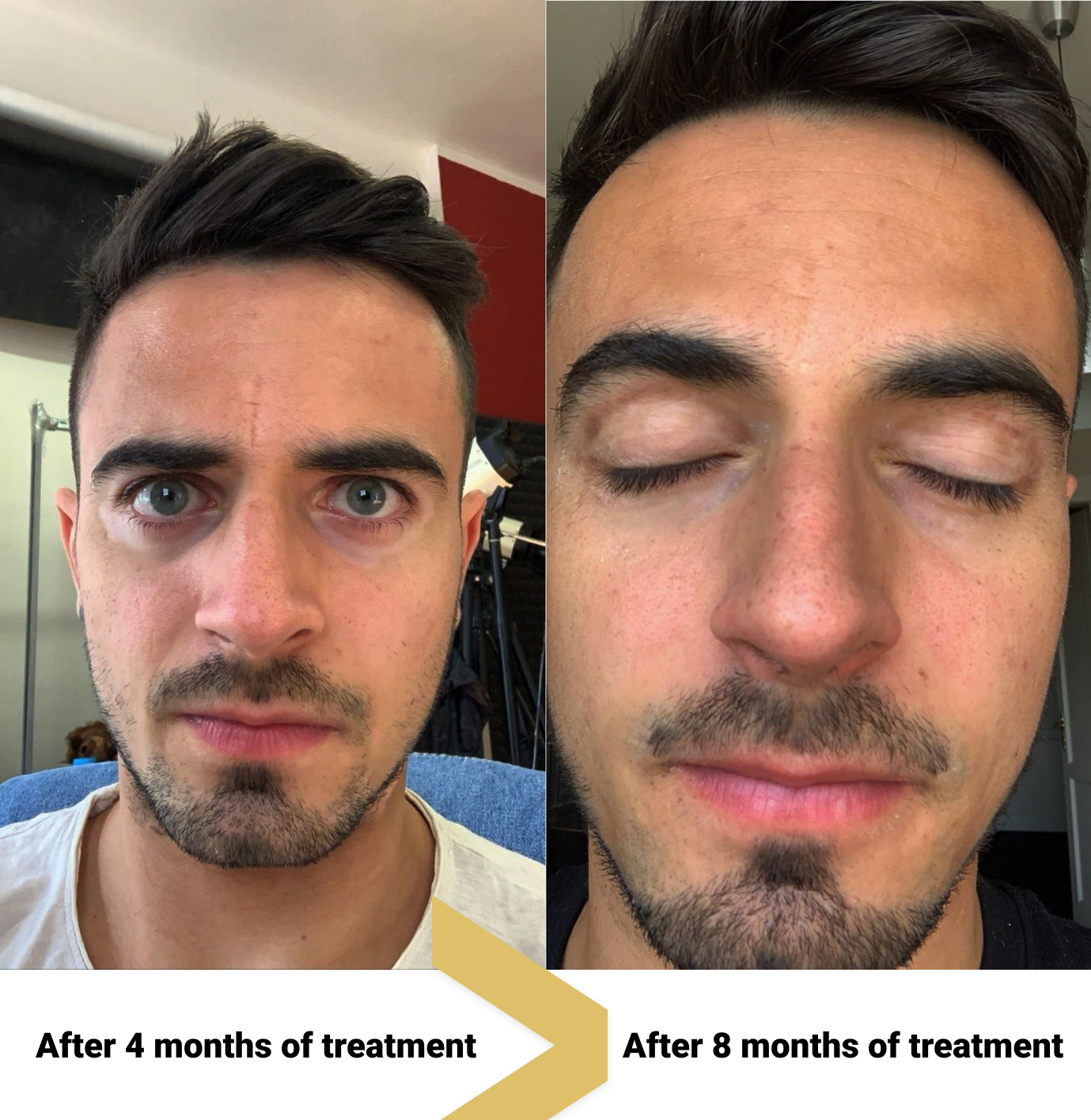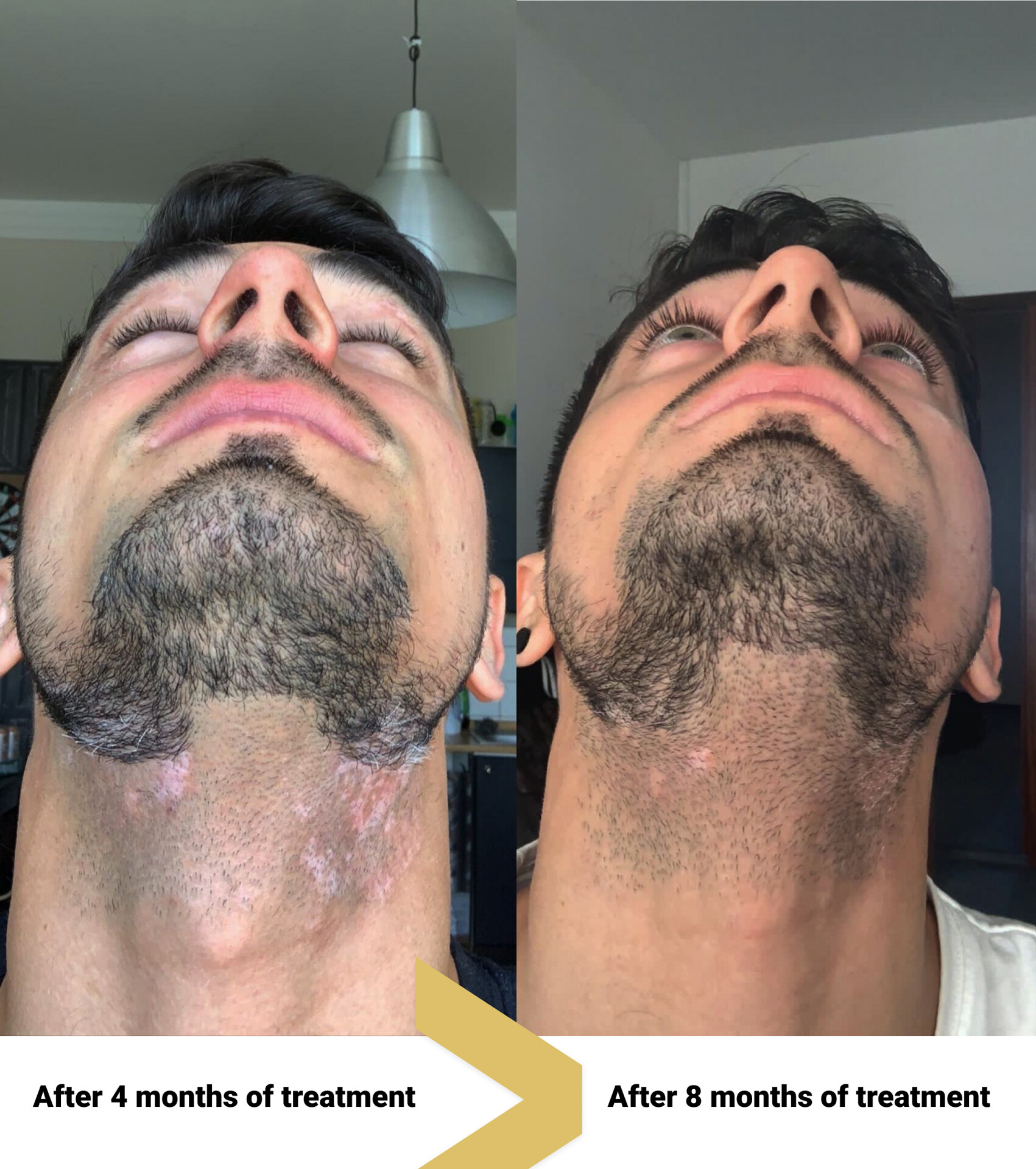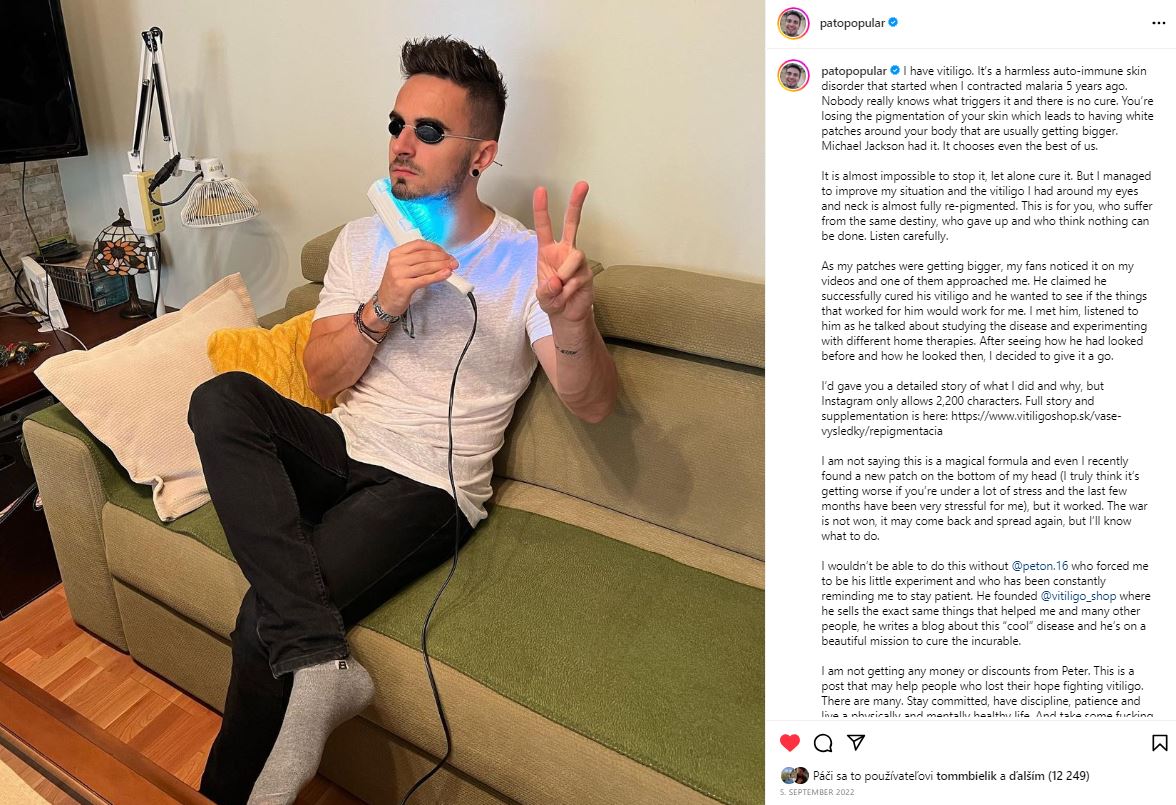 Technical specifications:
Dimensions: 300 (length) x 60 (width) x 45 (height) cm
Weight: 285 g
Effective irradiation area: 110 x 40 mm
Connection and power: 230 V, 50 Hz, 20 W
Manufacturer: Dr K. Hönle Medizintechnik GmbH, Germany
Certification: CE 0123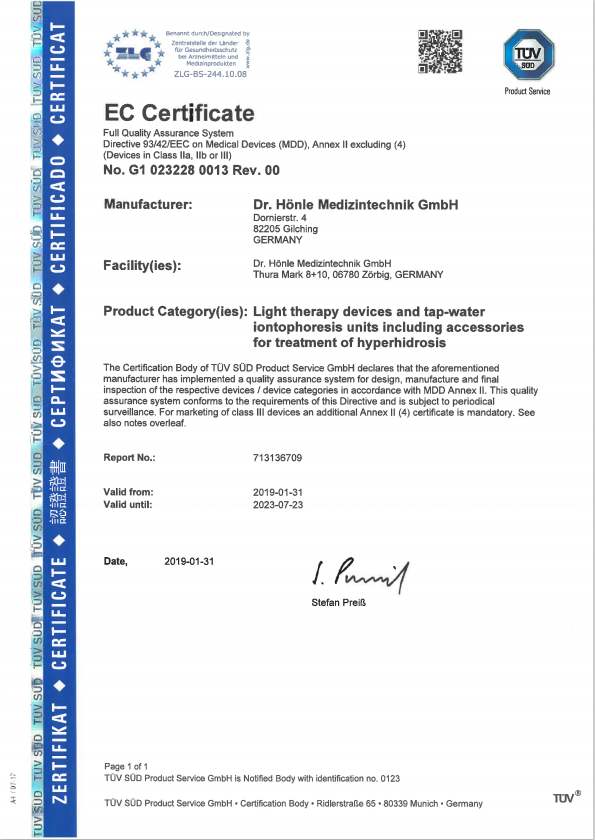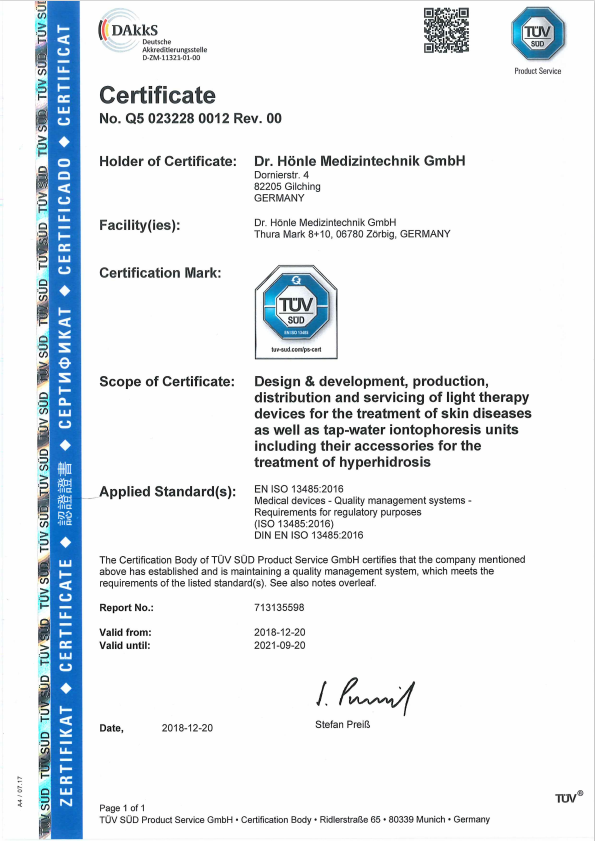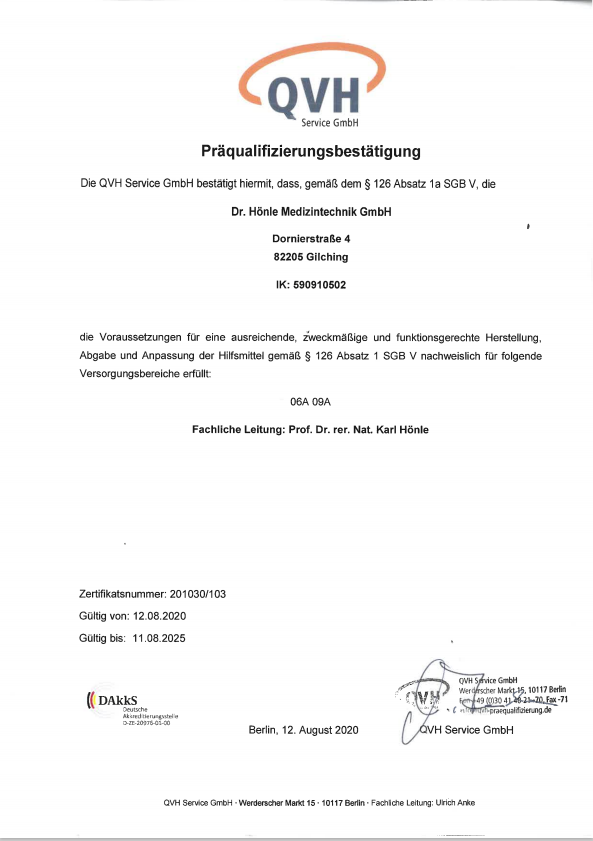 Robert, 8.4.2023 22:52.09
Thank you for the fast delivery and for the advice on choosing products.
Andrea , 20.8.2021 14:06.08
So good to not go to my dermatologist for treatment and do it by myself while watching Netflix :-)
Krisztina, 12.5.2021 14:18.42
The lamp was delivered very promptly. Im not yet seeing the effects but its still just couple of days Im using..hopefully it will helps as to your other customers in your blog
Julia, 5.5.2021 20:17.55
Honestly I think this is the best home treatment you can get for yourself
Baban, 22.8.2021 16:00.20
Hi Julia Could you tell me about your product? Is that useful? Did you get a permanent solution ? I'm grateful if you explain it to me.
Jergus, 23.4.2021 10:45.27
Thanks for fast delivery and online consultation
Anne C., 11.4.2021 11:23.01
Thank you for consultation about the product. Have good feeling it will work for white spots on my arms!
Jane, 9.4.2021 12:59.45
Light treatment works! You saved me :-)