Vitix Gel - How Does It Work?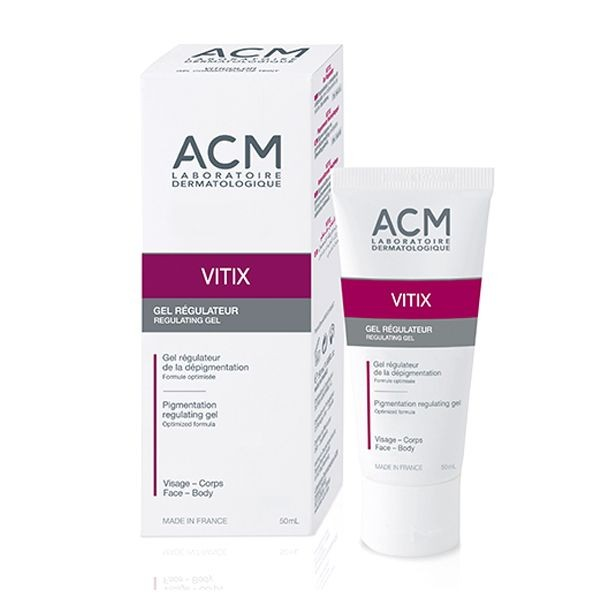 Why is Vitix Gel in the Vitligo Store?
Vitix gel is specifically designed to support skin repigmentation by improving the body's balance of free radicals in skin cells. Unlike other treatments available on the internet, vitix gel is based on credible research and it is produced by the highly renowned French dermatology laboratory ACM. Clinical studies have shown that with regular use of vitix in combination with phototherapy or exposure to the sun, this product can restore normal melanin levels and suspend or even completely prevent pigment loss.
How Does Vitix Gel Work?
Vitix gel works by creating a favorable environment for melanocyte cells that are responsible for producing color in the skin. Vitix increases the probability of achieving sufficient repigmentation by 50% by normalizing the level of hydrogen peroxide in the skin. The returning of the pigment to white spots may occur either uniformly or in small round dots where the melanocytes have not yet completely disappeared from the depigmented area.
Recommendation
Vitix gel achieves visibly better results in combination with UVB phototherapy or sun.
The results are described in the Blog.