Be patient and you'll be rewarded with a pigment!
Added 2.5.2020 14:42.09 Views count 979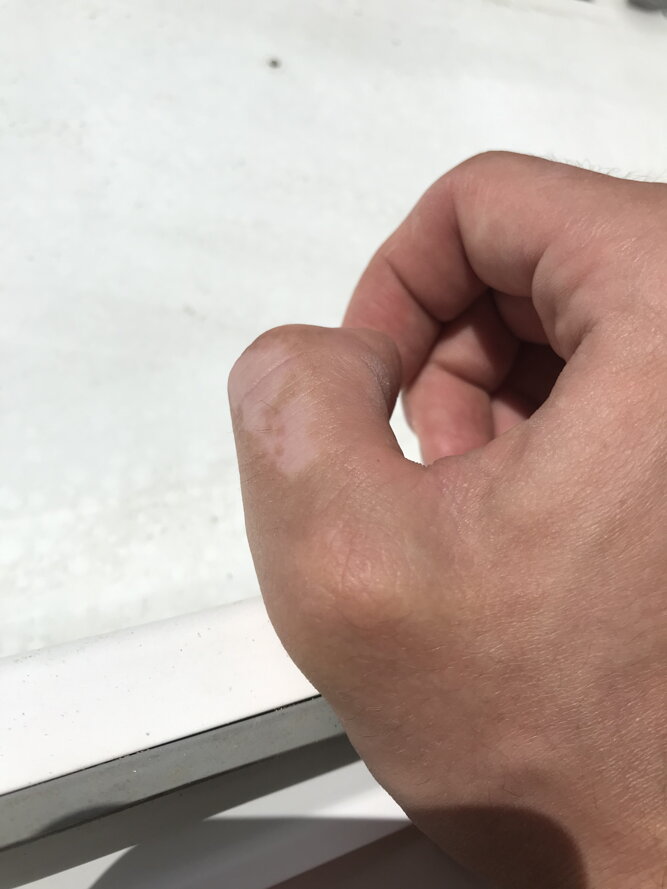 Hello,
as you know, people are impatient creatures and they would like to have everything right away. It's the same with vitiligo treatment. But let's write down how long the treatment lasts and when to expect the first results.
1) Duration of vitiligo therapy
Vitiligo is a specific disease and cannot be compared to flu or cold. You should be patient with vitiligo and follow treatment rules for at least several months to years. It is mainly about changing your lifestyle and stress reduction. Phototherapy and the use of ointments should be consulted with a dermatologist. In these cases the treatment will take several months.
2) First results
Positive results can be divided into two groups, namely the cessation of vitiligo and the repigmentation itself.
They may appear a few weeks after starting a treatment. In my situation, the repigmentation started after the first month of phototherapy. I describe how to stop spreading of vitiligo and start repigmentation HERE.
3) Conclusion
Discipline, strong will and patience are important in the treatment of vitiligo!